COMFORT | FUNCTIONALITY | PERFORMANCE
It is time for shirts to evolve. Move over Cotton, the new functional John Miles shirt is here!
Our Story
The John Miles journey started when we set out to create what we believe to be the Ultimate Dress Shirt. A shirt specifically suited to the Australian environment. A shirt that was truly non-iron, did not show up sweat marks, was quick drying and easy to care for. Cut in a Classic Fit to suit most body types.
We are passionate about quality and customer service. Partnering up with a world class mill that is at the forefront of textile technology and innovation. Taking care to source the best quality trims to compliment, our shirts and create a high quality, product we can be proud to sell, and you can be proud to wear.
Our Melbourne based manufacturer has been manufacturing for well over a decade. A company with a solid reputation and a long history of working with many high-end brands and labels. They follow our philosophy of transparency and ethical practices and understand our market, making the perfect partnership.
With a background is in fashion. I spent many years with an iconic Australian clothing brand as Product Development Manager. This provided me with a solid knowledge of the industry and a good understanding of what is involved in making quality clothing and a great love of all things Australian made.
We are at the beginning of this exciting journey and hope you to, can join the John Miles revolution, so you can move more, sweat less, live more and take on the world in comfort!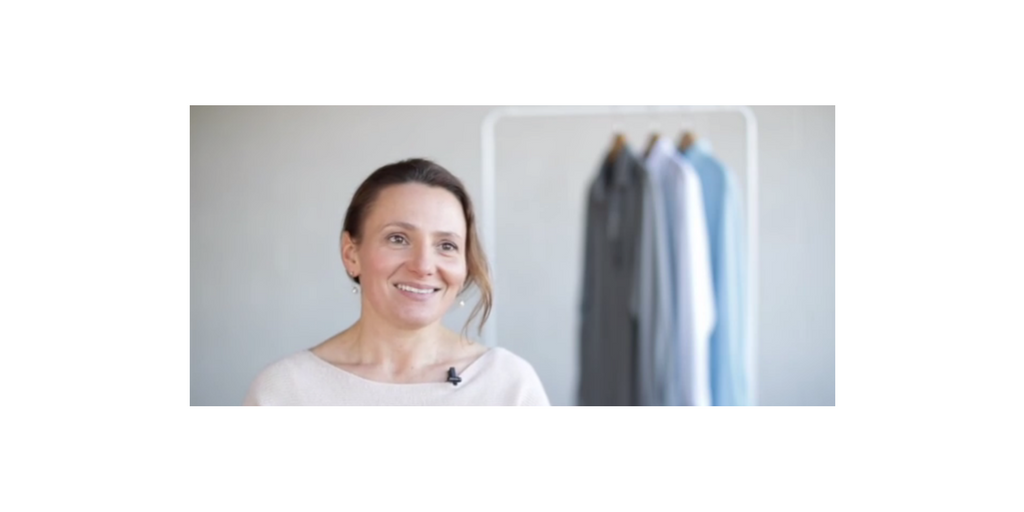 Founder of John Miles Shirts - Jane Menz