The most comfortable dress shirt you will ever wear.
COMFORT | FUNCTIONALITY | PERFORMANCE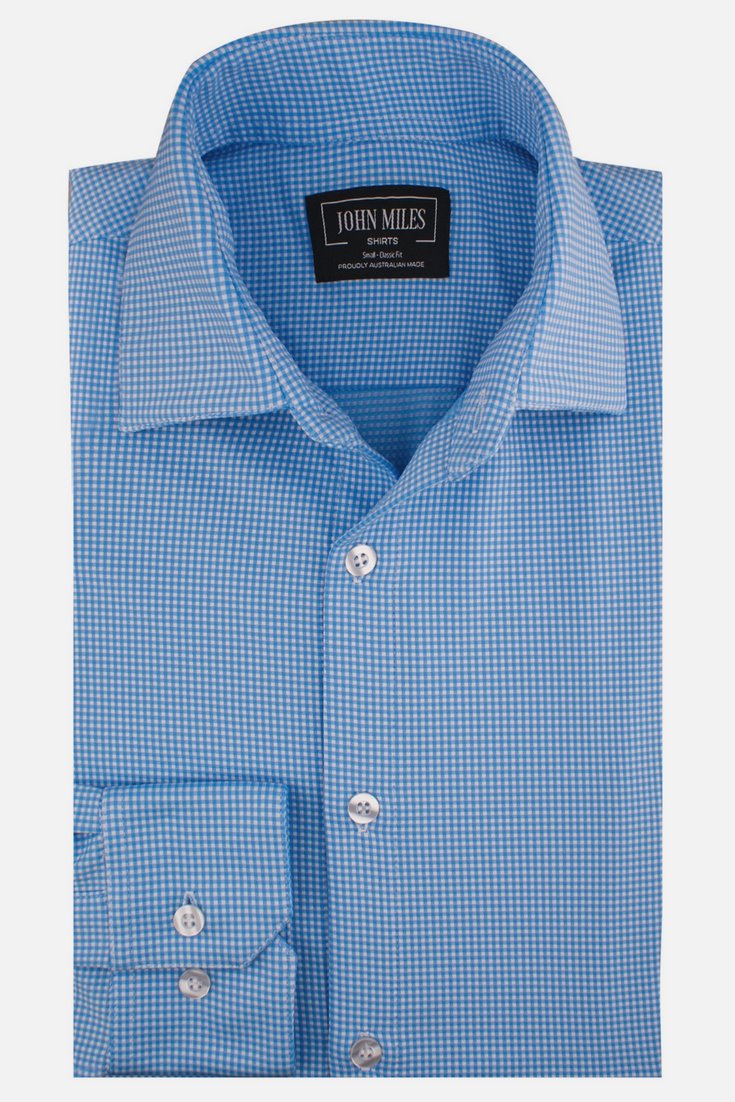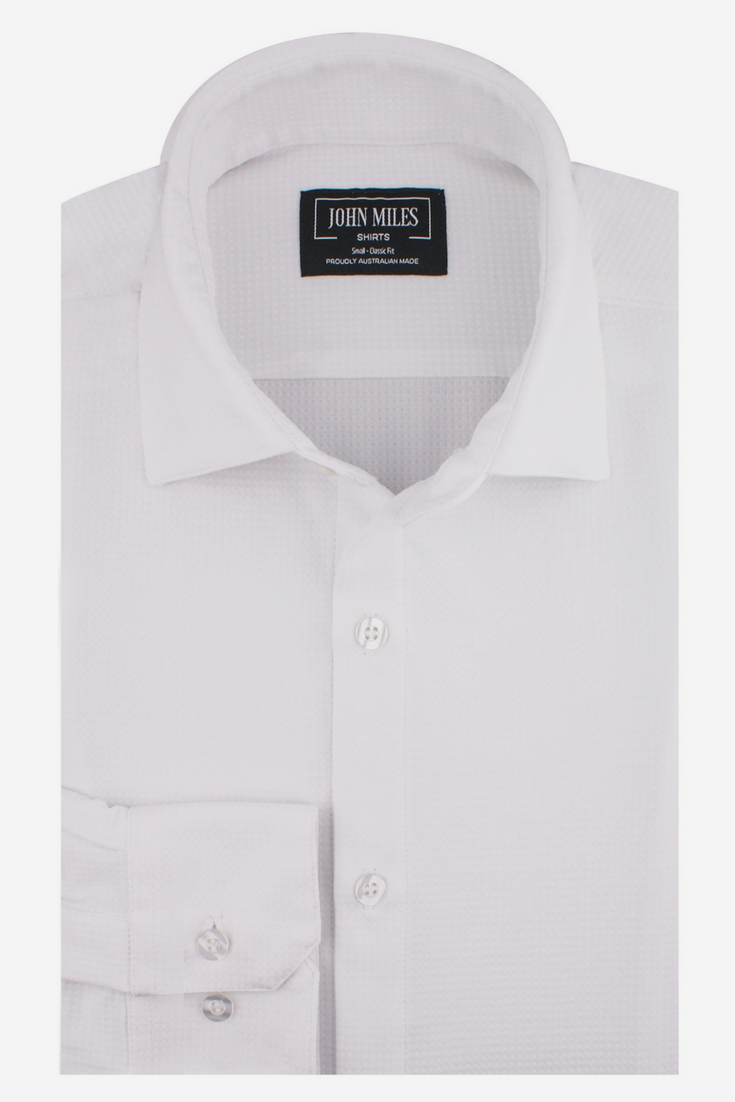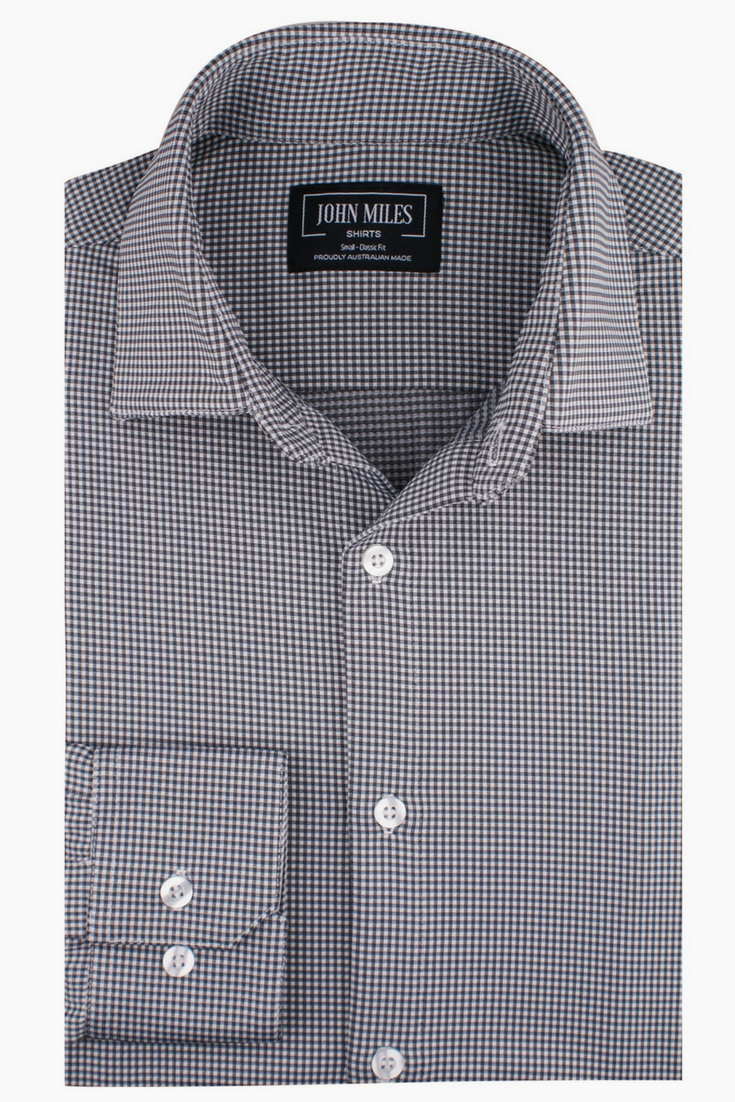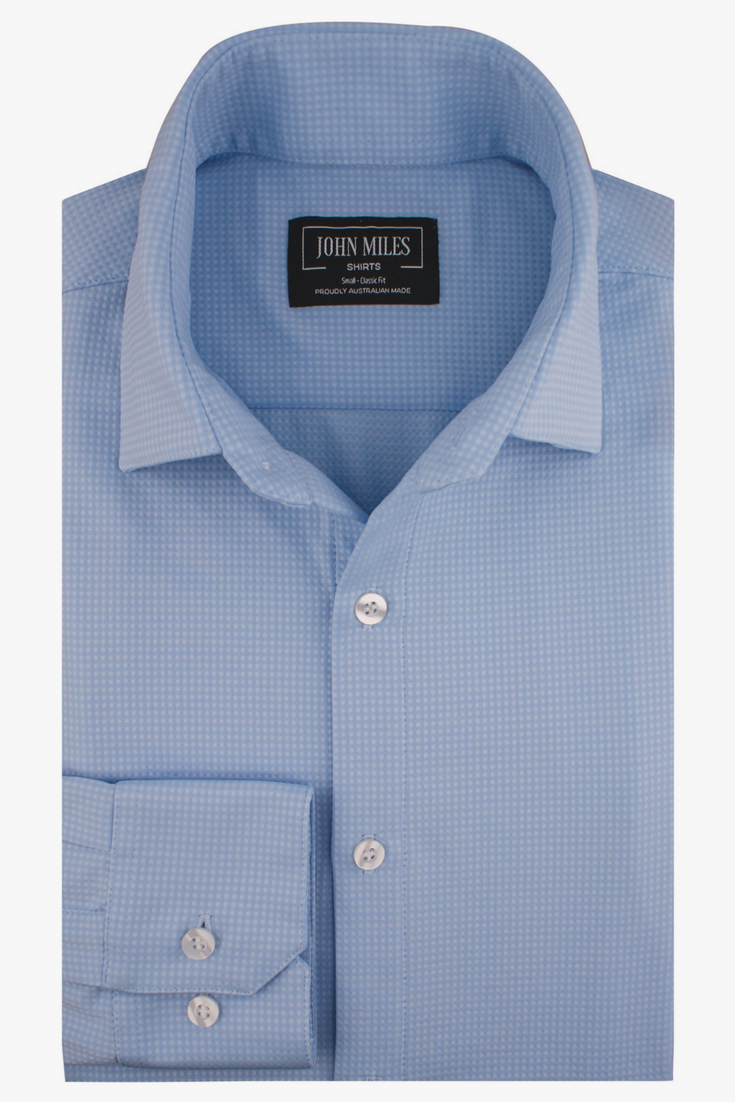 We wanted to make a shirt that is as easy to look after as it is to wear.
Comfort: Our shirts are functional and so comfortable you will forget you're wearing a Dress Shirt. They are made with 4 way stretch to keep up with your busy life. Moisture wicking technology draws moisture away from your body, assisting with evaporation. So you can keep your cool while raising a sweat in the boardroom, dashing to your next appointment or busting some moves on the dance floor. No more embarassing sweat patches. These shirts far outperform shirts made with ordinary fabrics.
Travel:  Take the hassle out of travel. Our shirts pack easily – and most importantly – unpack easily. Just take your shirt out, place on a hanger or straight on your back. When your shirt is in need of a refresh hand-wash in your hotel room, place on a hanger to dry and you are ready to take on the world: crease-free and ready for your next adventure.
Quality: Like you, we at John Miles understand that it is the small details that count, which is why we source only high quality fabric and trims. These shirts are long lasting and can be worn for years to come, giving our customers more value for their money.
Sustainability: We do not see the need to add to the already growing mass of landfill, so our shirts are packed in a laundry bag with recyclable cardboard swing tags and no unnecessary packaging. When used, the laundry bag will also prolong the life of your shirt and keep it looking pristine for longer. If you are not a laundry bag kind of guy, pass it onto a special person in your life they are sure to appreciate it!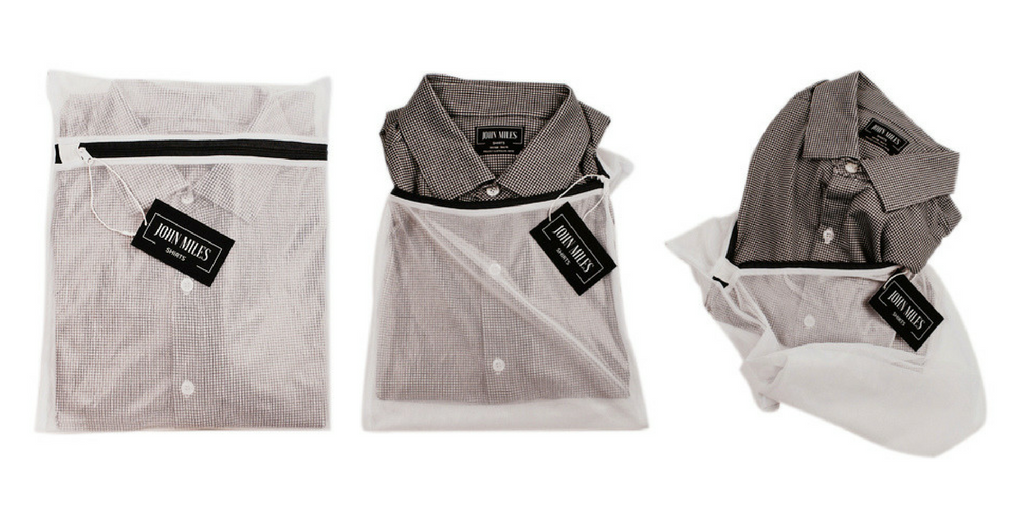 From our top stitching to the quality of our interfacing, we have focused on getting even the smallest details right.
Classic Fit: Our classic fit has subtle tapered side seams and back darts that give a flattering streamline finish. With our 4-way stretch providing exceptional comfort and ease of movement.
Collar: The collar is very versatile. It works well with the top button undone for a casual comfortable look, and looks equally good with a tie for a more professional look. Our collars are double-fused and come with removable collar stays for a clean crisp finish.
Cuffs: The shirt cuff is a traditional two-button barrel cuff (rectangular piece of fabric with cut-away corners). But we have also added a hidden additional buttonhole so you have the option of wearing cufflinks for a more formal look, making your John Miles shirt more versatile.
Hem: Our hem is styled so that it will stay tucked-in for when you need to look smart – but will look equally good untucked with a pair of jeans
Top-stitching: Our single needle topstitch construction gives a neat, clean finish and stronger seams. We used premium quality threads to ensure a quality finish and long lasting shirt.