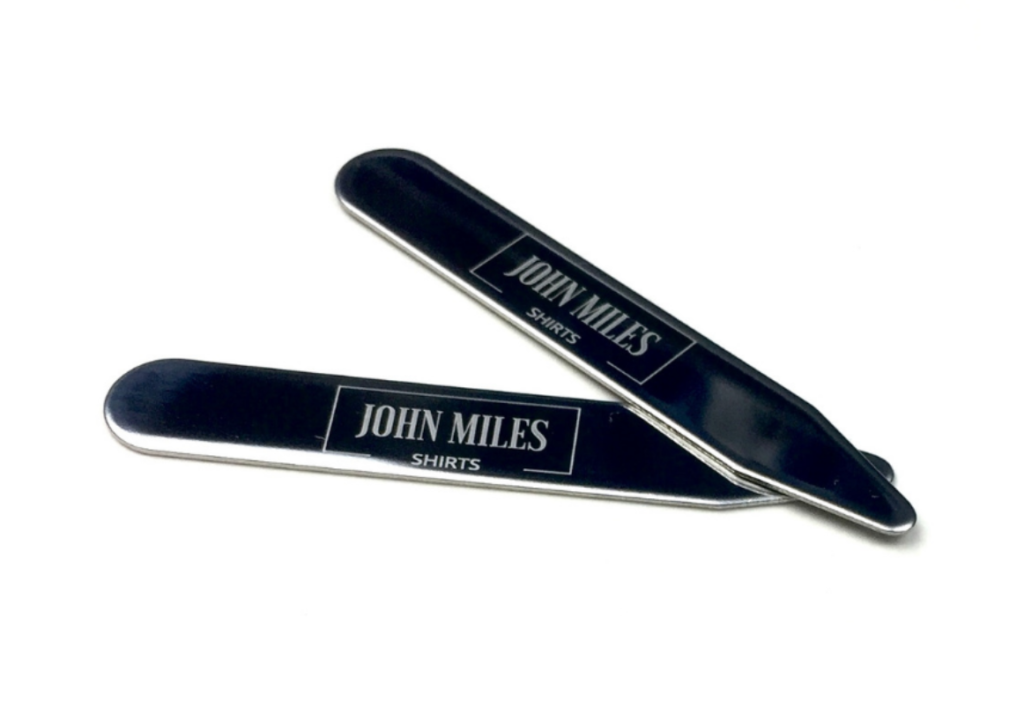 Collar Stays
Accessories are a staple to many a male wardrobe. A collection of cravats, ties, pocket squares and cufflinks. Accessories like these can be conversation starters and add personality to your look. However, there are also accessories that work behind the scenes, like collar stays. Though not as visible as ties or pocket squares, they elevate your look by keeping your collar crisp and sharp. Usually made of plastic or metal, collar stays are small pieces of hardened material that can be either sewn or inserted into special pockets on the undersides of dress shirt collars. Collar stays give your collar just the right amount of weight so that it pops and sits right. Sharp collar points are a mark of sophistication, whether you're a collar stay beginner or an expert at keeping your collar in place, everyone can appreciate these small accessories for their utility and their functionality.
History
Sharp collar points have been symbol of sophistication since the late eighteenth century. During this time, men used detachable collars to make their casual shirts more formal. These detachable collars would be starched to keep their shape, but eventually, starched collars were deemed a little too stiff, and the collar stay was born. Before the invention of plastic, collar stays were made of varying metals and rare woods. Today, you can find collar stays that are made of pretty much anything. It's all about finding the material and shape that reflect you and your shirt wearing style.
Types
If you purchase your dress shirts from higher-end stores, collar stays should be included. Often you will buy shirts and collar stays separately, particularly when purchasing replacement sets. When choosing your collar stays, consider the shape and width of the collar of the shirt or shirts you plan to wear them with. If your shirt's collar is pointed, you will want to choose a pointed collar stay, while if your shirt's collar is rounded, you will want to choose a rounded collar stay.
You can find collar stays that are made out of a variety of materials. For most men, it's a personal choice, so we suggest finding your own preference and style. The four most common materials for collar stays are plastic, stainless steel, brass, and gold, but if you looked hard enough, you could find collar stays made out of even rarer materials.
Plastic
Plastic collar stays are much lighter than their metal counterparts. However, they may not always work effectively because lightness can also mean floppiness. They are inexpensive and easy to find, though, so if you are a collar stay beginner, starting out with a plastic set may be a good, low-commitment option.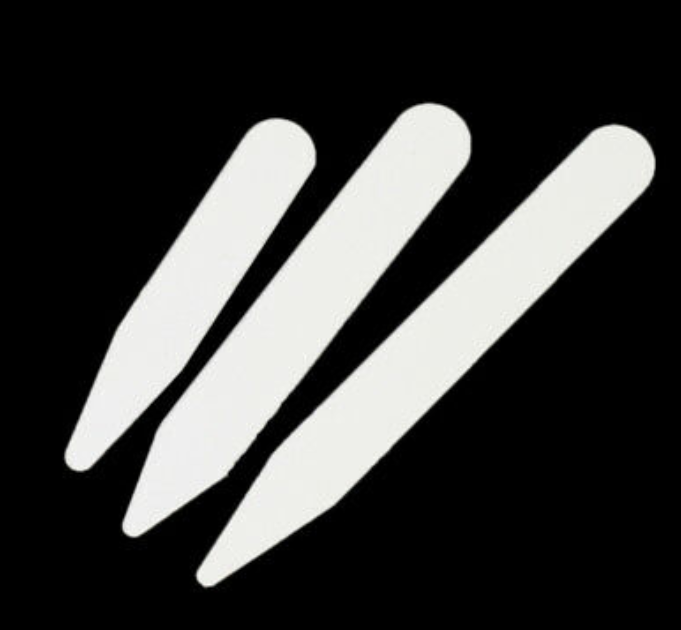 Stainless Steel
As far as metal collar stays go, stainless steel sets are the most popular choice. Stainless steel is sleek and heavy enough to keep your collar looking crisp without weighing you down. This option is elegant, but not too hard on your wallet. Also rust proof, non-corrosive and small enough to avoid setting of the metal detectors when travelling. Check out the link below to see our new range of metal collar stays –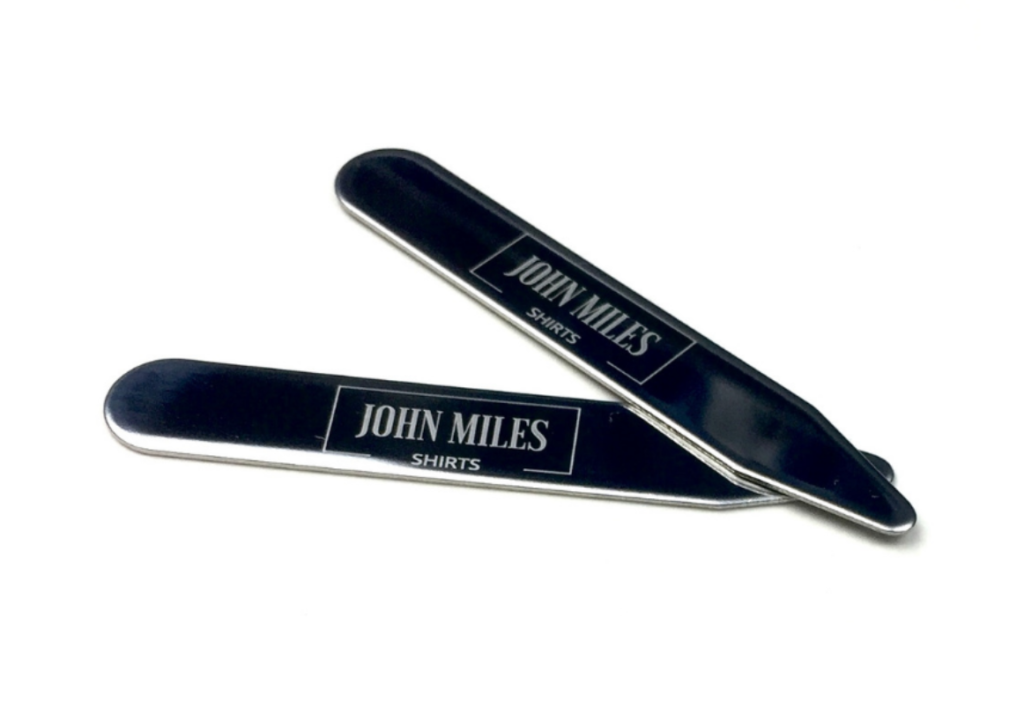 Brass
Brass collar stays are also a popular, budget-friendly choice among men who prefer metal. Brass stays boast similar qualities to stainless steel stays, but look just a bit more classic, especially in a burnished or polished finish.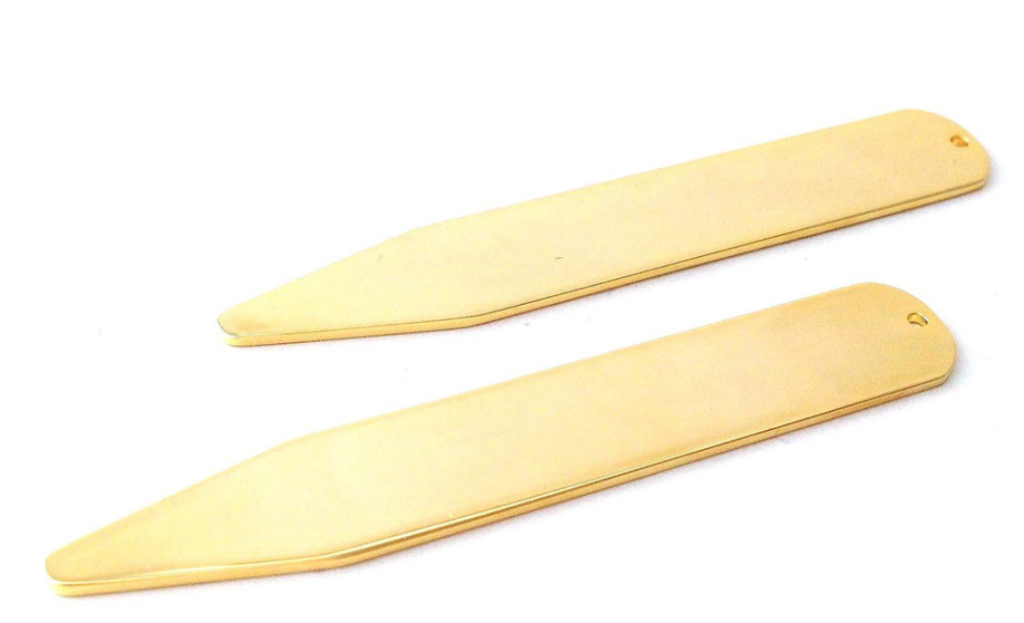 Gold
Collar stays made out of gold are the most expensive of the common varieties, they are also arguably the most sophisticated. These stays are definitely an investment, so be sure that collar stays fit your style before you add these to your shopping list.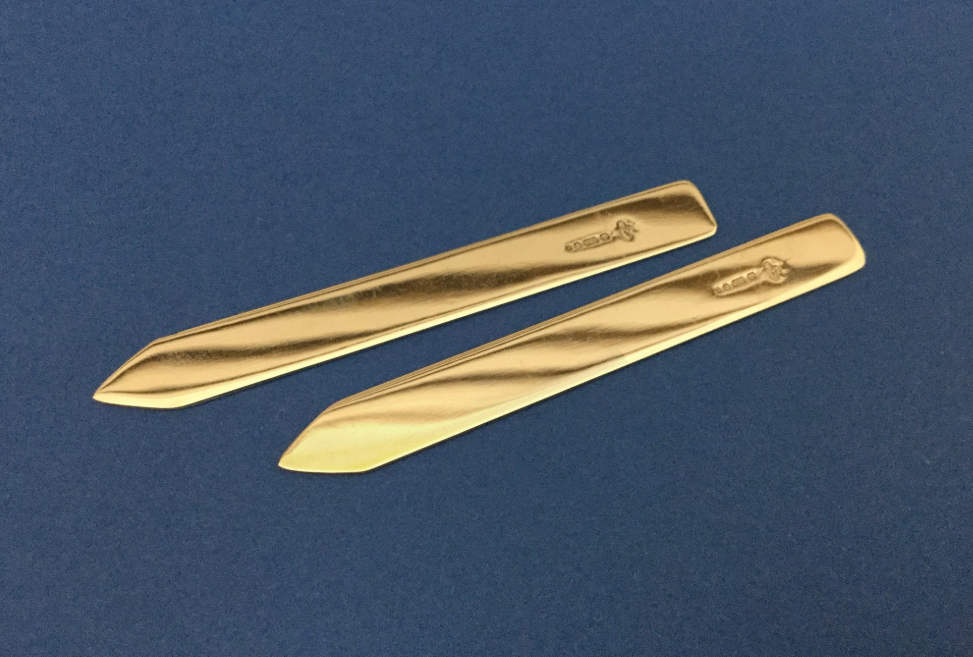 Other Materials
This is for all the accessory pros who wish to include a unique collar stays in their collection. It might take a little searching, but you'll be able to find stays made out of more rare materials. Stays created from animal products, precious metals, and heavy paper are all interesting choices that that add a little personal taste to your accessory arsenal.
Looking after your Collar Stays
It is recommended that you remove your Collar Stay before laundering your shirts This is important as wash cycles or dry-cleaning procedures can easily ruin collar stays, or damage your shirt so be sure to remove them before washing. If your shirt has stays sewn in, fear not. Those stays have been made to withstand the cleaning process.
Emergency Collar Stays
Need to look refined in a pinch but don't have collar stays on hand? Make some! Just look for any sturdy material with rounded or pointed edges that can be folded or cut to fit inside the small collar pockets. Ideas include old credit cards, business cards or any heavy weight card.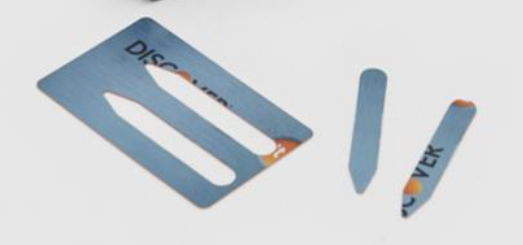 Collar stays are small, but mighty. Simply sliding them into your dress shirt collar can take your look to the next level, giving your ensemble an extra element of refinement. With the sheer variety of sizes, shapes, and materials out there, it's easy to find a set of stays that fits your style.